< Back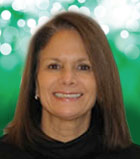 Carol Burgess
Account Manager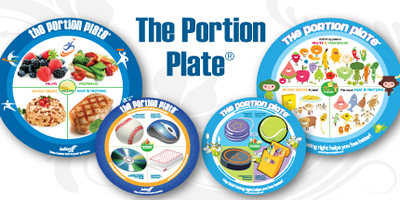 Portion Control for Weight Management
Carol Burgess is a beBetter Health account executive who educates others about a healthier lifestyle through better nutrition and portion control. As a former restaurant and catering business owner of 12 years, Carol is no stranger to the world of food. She has always been passionate about cooking but knows that all great things must have their limits – the food we eat and the portions we consume are no exception. Carol continues to teach others how to change their lives simply by adjusting their portion sizes and being aware of the foods they eat. For a teaching tool, she uses beBetter's Portion Plate, which we provide as part of an overall nutrition program for healthier eating.

Q: What would you say are the most important factors in a healthy diet?

A: Definitely portion control is an important part. It's fairly simple - watch how much you eat, and be sure to get a variety of healthy foods.

Q: Do you find that people are generally knowledgeable about portion size?

A: No, I don't. A lot of times they're shocked. When you're talking to educators, dietitians and people in the fitness world - they know. But when you talk to the general public, they just don't know. When I show them the Portion Plate, they say "wow – I eat too much!"

Q: How does the Portion Plate help guide people in the right direction?

A: When they are at home, they can easily see the portions they need to be eating. It's when they go out to eat that they realize that their steak is way bigger than a stack of cards. They're served a 12-ounce steak and now they know they should only be eating 4 ounces.

Q: Does someone have to use the Portion Plate every day to benefit?

A: Not necessarily. Once people get the hang of the portion sizes, they don't have to use it as much. The most important thing is to wrap your head around how big your portions should be and what types of food you should be eating. We don't expect you to carry the Portion Plate around in your purse to use at restaurants when you're out, but when you are dining out and don't have your plate, you know that your meat should be the size of a deck of cards and your fruits and veggies should take up half of your plate. The great thing about it is you don't have to weigh or measure. Weight loss made easy.

Q: Do you have a variety of companies and individuals that use the plates?

A: We have employers of all sizes, hospitals, health departments, doctor offices, fitness centers, government agencies, non-profit groups and individuals.

Q: How do they use the plates?

A: The plates can be used in so many different ways. A company might use the Portion Plate as an incentive to participate in a wellness program. Or they may have a Lunch and Learn with a nutritionist talking about how to improve your diet, then hand the plate out as a thanks for attending. Others use our full Portion Plate program. We have others who will hand them out with a walking program if the participant completes a survey about their walking habits. And we have clients that create their own branded, customized plates with their own messaging. For example, a bariatric surgery center modified the plate with specific eating guidelines for their patients to take home with them. Other clients focus on diabetes. So there's really no limit to how you can incorporate the Portion Plate into a program.

Q: Do you personally use the Portion Plate?

A: Yes, when I joined beBetter I started helping others understand the plates. Then after awhile I started using the Portion Plate myself. I have lost about six pounds and kept it off. What's so great about it is that it's so easy. You don't have to count calories.

Q: Have you had clients reach out to tell you their success in weight management?

A: I get letters from clients all the time. One woman had lost over 40 pounds using the Portion Plate. She still had some to go, but wrote to tell me how excited she was about the plate and how easy it was to use.

Q: What is your favorite part about being a member of the beBetter team?

A: I love what I do. I get to talk to so many people. I'll end up talking to them about weight loss, fitness, or healthy eating and I love to hear their success stories. I like to feel like I'm helping people. The great thing about the Portion Plate is getting people to see how easy it is. I tell people it doesn't have to be so hard and you don't have to be obsessed with counting points or calories or bites.

Q: How does it make you feel to help people better their lives?

A: I like helping people – in anything I do. One thing I learned from being in business is you get a sense of satisfaction in going above and beyond, to help people. The fact that I get to help them with weight loss makes me feel even better. In this world, you're not only helping in weight loss, but heart issues, diabetes and a multitude of problems. I just educate people on what I know to be true.