beBetter Launches Season's Eatings™ Holiday Weight Management Program
Easy, engaging program helps employees stay weight neutral during the busy holiday season
Chicago, IL – November 13, 2013 – beBetter Health, Inc., a corporate wellness company providing comprehensive wellness solutions to employers and their benefits consultants, announced today that the beBetter® System has launched Season's Eatings™, a new program that helps employees keep their weight under control from Halloween to New Years. The Season's Eatings program joins the suite of comprehensive programs and solutions included in the beBetter System for workplace wellness.
Due to the stresses and demands of the season and the many social events that include high-calorie foods, employees often slip into poor eating habits and find it difficult to maintain healthy nutrition during the last quarter of the year. Research shows that holiday weight tends to stay on long after the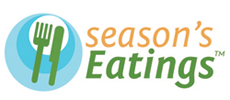 festivities and indulgences of the season are over. The Season's Eatings program integrates with the beBetter System and includes engaging features that encourage employees to stay mindful of what they are consuming during these challenging months.
"It's important for employees to know that  enjoying the holidays doesn't need to come at the expense of your health," said Ralph Gaines, CEO of beBetter Health. "We want employees to be mindful of their nutrition during the holiday season and this program is an easy and engaging way to enjoy all the celebration that we want to participate in, but at the same time use sensible strategies to keep off that holiday weight gain."
As with all of beBetter's built-in programs, dedicated Wellness Account Managers ensure that Season's Eatings is successfully deployed within the workplace. Learn more about the Season's Eatings program by beBetter Health, and see what the fresh approach to wellness is all about!
About beBetter Health, Inc. (www.bebetter.com)
beBetter is a corporate wellness company focused on making it easy for employers and their benefits consultants to deploy and manage effective wellness strategies. The beBetter® System provides a fresh, engaging approach to empowering employees and supports the entire spectrum of incentive and benefits designs. We connect all the programs, content, applications and reporting in an integrated, easily deployed system at a fantastic price. Learn more about beBetter and our 25+ years of experience in population health management at www.bebetter.com. Interested investors may contact us at investors@bebetter.net.