beBetter To Service West Virginia Tobacco QuitLine for 14th Year
With this new contract, beBetter will continue to provide services and products to any state resident trying to quit tobacco
Chicago, IL – April 3, 2014 – beBetter Health, Inc., has been selected as the service provider for the West Virginia QuitLine for another 3 years by the state's Bureau for Public Health. beBetter has been the chosen partner for West Virginia since beBetter launched the QuitLine in 2000. With this new contract, beBetter will continue to provide services and products to any state resident trying to quit tobacco. The free program offers phone coaching and nicotine replacement therapy products such as patches.
"2014 is a milestone year," said beBetter Health CEO Ralph Gaines. "It is the 50th anniversary since the surgeon general first reported on the link between smoking and chronic disease. Over the past decade, we've seen a major shift in attitudes about tobacco use and widespread availability of tools and programs to support the quit process. The state of West Virginia has been a leader in providing effective programs and services to their residents, and beBetter is thrilled to continue as the state's QuitLine partner."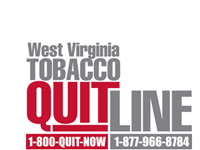 The West Virginia QuitLine was one of the first QuitLines in the nation to offer free Nicotine Replacement Therapy products to enrolled participants. It is also one of the most frequently called QuitLines in the nation, providing products and services to a variety of at-risk populations such as the uninsured, pregnant smokers and their families, spit tobacco users, active and reserve military personnel, and youth over age 18.
The QuitLine has had outstanding results. An ongoing study of the program shows that the QuitLine, coaching program, and nicotine replacement therapy products have led to an average quit rate of 33%.
"Helping so many residents improve their health through the West Virginia QuitLine over the past 14 years has been a rewarding experience for beBetter," said Gaines. "We look forward to continuing the mission of bringing free tobacco cessation coaching and services to all who need and want it in the State of West Virginia."
To learn more or to enroll in the program, please visit the West Virginia QuitLine website or call 1-877-966-8784.
About beBetter Health, Inc.
beBetter is a corporate wellness company focused on making it easy for employers and their benefits consultants to deploy and manage effective wellness strategies. The beBetter® System provides a fresh, engaging approach to empowering employees and supports the entire spectrum of incentive and benefits designs. We connect all the programs, content, applications and reporting in an integrated, easily deployed system at a fantastic price. Learn more about beBetter and our 25+ years of experience in population health management at www.bebetter.com. Interested investors may contact us at investors@bebetter.net.