beBetter® Announces Integration with FitBit®, Jawbone®, RunKeeper, MapMyFitness, Moves, Misfit, and Strava

Corporate wellness participants can use the most popular devices and apps with the beBetter® System to achieve their health goals
Chicago, IL – January 27, 2015 – beBetter Health, Inc., a corporate wellness company providing smart wellness solutions to employers, benefits consultants, TPAs, and health information technology companies, announced today that the beBetter System now supports the leading fitness devices and mobile apps.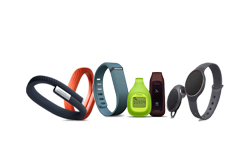 With the new functionality, employees can use their own personal devices to send beBetter health data such as steps, calories, time spent being physically active, and walking or running distance. Employees can use this data to track toward their personal wellness goals in the beBetter System, receive wellness rewards, and participate in beBetter's social challenges.
"Our goal at beBetter is to make it easy and convenient for participants to collect and submit their activity data," said Ralph Gaines, CEO of beBetter Health. "Many participants already use the most popular devices and apps on the market as part of their daily fitness routines. beBetter now allows participants to get credit for all that activity in our wellness portal, without having to change how they track it."
beBetter's smart wellness solutions drive behavior change through actionable, real-time data all year. Device and mobile data allows beBetter to deliver targeted programs for each participant, deploy a smarter approach to health assessment, integrate with broader population health services and strategies, and deliver customized solutions to its clients.
With this latest release, beBetter supports the full line of activity devices, apps, and websites from Fitbit®, Jawbone®, Misfit, Runkeeper, MapMyFitness, Moves, and Strava, allowing participants to use the fitness tracking method that they prefer.
The process for connecting these vendors to beBetter is simple. In the beBetter portal, the user selects the desired device or app and simply authorizes the connection. After that, their device or app data will sync with beBetter automatically.
About beBetter Health, Inc.
beBetter is a corporate wellness company focused on making it easy for employers and strategic partners to deploy and manage effective health and wellness programs. The beBetter® System delivers a smarter population health approach using the latest device and mobile technologies to power engaging, targeted behavior change. We connect all the programs, content, applications and reporting into an integrated, easily deployed system that covers the health continuum from preventive wellness to disease management. Learn more about beBetter and our 25+ years of experience in population health management at www.bebetter.com.