beBetter's Worksite Wellness Portal Connects To Garmin® Fitness Devices

Employees can use over 30 Garmin® devices and apps to track physical activity
Chicago, IL – July 9, 2015 – beBetter announces that worksite wellness participants can now connect Garmin fitness devices and running watches to the beBetter wellness portal. Once connected, a Garmin device can send fitness data to the beBetter portal for use in corporate wellness programs and incentive plans. The Garmin integration builds on beBetter's previous integrations with other top physical activity devices and apps, including FitBit®, Jawbone®, RunKeeper, MapMyFitness, Moves, Misfit, and Strava.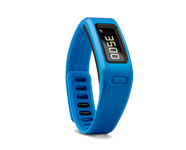 Employees using the beBetter portal can track their daily steps, activity time, and walking distance with their favorite devices and apps and apply that data toward beBetter's behavior-change programs, social challenges, and personalized wellness goals.
With the Garmin integration, employees can connect vívofit® fitness bands and the vívoactive™ smart watch. Employees can also connect Garmin's line of Forerunner® watches, the Garmin Connect™ app, and garminconnect.com -- over 30 Garmin products in all.
beBetter uses Garmin's established integration protocol. Before beBetter can recieve any data, the employee must first authorize the connection. After that, their Garmin device will sync with the beBetter wellness portal automatically.
"Garmin's market popularity and extensive line of fitness and athletic devices make it a natural addition to the vendors we support," said Ralph Gaines, CEO of beBetter Health. "Our goal is to continue to expand the beBetter System to be the easiest wellness platform for participants, clients, and partners to use. To do that, we will continue adding features that make it easy to leverage wellness data that participants are already collecting with their personal devices."
About beBetter Health, Inc.
beBetter is a corporate wellness company focused on making it easy for employers and strategic partners to deploy and manage effective health and wellness programs. The beBetter® System delivers a smarter population health approach using the latest device and mobile technologies to power engaging, targeted behavior change. We connect all the programs, content, applications and reporting into an integrated, easily deployed system that covers the health continuum from preventive wellness to disease management. Learn more about beBetter and our 25+ years of experience in population health management at www.bebetter.com.