beBetter Launches Mobile-Friendly Wellness Portal


Chicago, IL – August 17, 2016 – beBetter is pleased to announce that we have launched a mobile-friendly version of the beBetter portal, which allows participants to use any phone, tablet, or device to access the platform. This new mobile functionality will detect when a participant is using a phone or tablet to access the portal from their device's browser, and present an interface completely customized to the mobile environment. The result is a consistent interface and experience across all mobile platforms.
Mobile platforms are rapidly becoming the dominant way that consumers access web-based content and services. beBetter has a multi-pronged mobile strategy to address the trend toward a mobile-oriented world. The beBetter System supports leading fitness mobile apps (Runkeeper, MapMyFitness, Fitbit, Jawbone, Strava, Moves) and has a physical activity tracker app in the Apple and Android stores.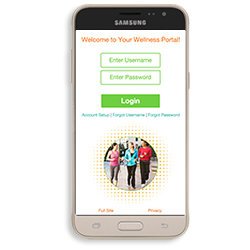 With this new mobile-friendly design, the participant opens the web browser on their device and enters the web address for the wellness portal, and will automatically receive the new mobile-friendly login page and portal functionality.
Participants can track aerobic activities and weight training exercises, log their weight, check their challenge leaderboards and current wellness point totals, get program reminders, and view messages from their program administrator.
The mobile-friendly portal retains the same partner and client branding as the desktop version.
About beBetter Health, Inc.
beBetter is a corporate wellness company focused on making it easy for employers and strategic partners to deploy and manage effective health and wellness programs. The beBetter® System delivers a smarter population health approach using the latest device and mobile technologies to power engaging, targeted behavior change. We connect all the programs, content, applications and reporting into an integrated, easily deployed system that covers the health continuum from preventive wellness to disease management. Learn more about beBetter and our 25+ years of experience in population health management at www.bebetter.com.