Your beBetter wellness programs will generate extensive and powerful data. Our in-depth, easy-to-read reports help you fully understand your population's health status, track engagement, and evaluate the impact of your wellness programs. Colorful charts and graphics help you visualize the data, and provide a ready-made report to share with your management team.
beBetter's robust reporting package includes: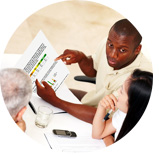 An annual client report of all aggregate, HIPAA compliant results of screening and HRA on your population, which stratify your population by risk, giving you a complete view of your population's health profile. This report provides wellness programming recommendations and an extensive breakdown of all the data collected.
A year-over-year outcomes analysis report that details trend improvements, behavior change, and an evaluation of program success
Activity and program participation reports for incentive management
Performance-related metrics, such as walking, activity, nutrition, weight
Goal progress tracking and achievement reports
HIPAA compliant results for outcomes based rewards
Employee satisfaction
Custom reports as needed
Your participants will receive their HRA and screening results combined into one report, with actionable steps and recommendations. They also get an abbreviated summary version to share with their physician.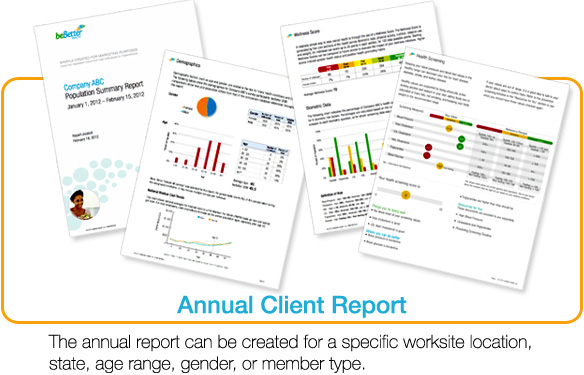 Please ask your beBetter sales representative for sample reports.