The worksite wellness industry has largely ignored small businesses. We are changing that.
beBetter for Small Business is a turnkey, ready-to-go wellness solution with easy administration and HIGH VALUE.
For just one low monthly price for your entire organization,
you can have an engaging wellness solution: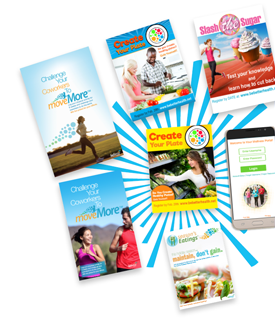 Dedicated wellness portal for your employees
3 programs and 2 social challenges every year that boost physical activity, better nutrition, and well-being
Individual HRA, wellness goals, health score, trackers
Points-based incentive system with beBetter-sponsored rewards
Participant webinars on well-being topics
Integration with leading fitness devices and apps
Complete smoking cessation solution with virtual coach!
To ensure success and make administration easy, you'll receive:
Automated emails to drive engagement
Posters and flyers to distribute as desired
Monthly client emails and recorded webinars to explain every step
Self-service reports
Automated billing
Great Value for Smaller Budgets!

Easy Administration – We removed the hard work needed to set up a wellness program. There are NO eligibility files to mess with. NO implementation fees. NO internal meetings to decide configuration settings. Everything is ready to go soon after you sign up.
We believe employers profit from having engaged, happy employees who are able to participate in high-value wellness programs. Fun and great health is our solution!

Request Information