beBetter Health has a seasoned, world-class management team with decades of experience in worksite wellness and employee engagement. Our mission is to continue to provide the easiest, most engaging solutions for employers and to lead the industry in innovative solutions. We believe our experience backs up that claim.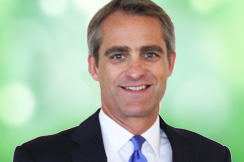 Ralph Gaines
Chief Executive Officer
Ralph came to beBetter in 2005, becoming its CEO in 2006. Under his leadership, beBetter transformed into a national end-to-end wellness solution for benefit brokers, healthcare partners, and employers of all sizes, achieving its market position by focusing on data, outcomes, engagement, account support, and ease of use. Ralph lives wellness. His passion for health and fitness drives him to compete in Ironman 70.3 triathlons as well as Olympic distance races.

Ralph's 30-year career has encompassed positions in both large and small company cultures with broad experiences in finance, sales, and operations that have created a focus on planning, metrics, and execution to achieve results. Ralph is a member of the Young Presidents Organization, YPO, and a member of the Associates Board at Rush University Medical Center. Ralph earned a Master in Business Administration from the J.L Kellogg Graduate School of Management at Northwestern University.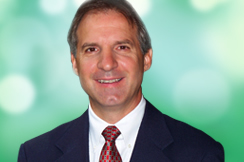 Gary Sams
Chief Wellness Officer
Gary has been a pioneer and leader in the corporate wellness space for over 25 years. In 1986, he founded Partners in Corporate Health, a full-service population health management company servicing corporations, insurers, and public agencies across the nation.

Partners in Corporate Health, which has been recognized nationally for its award-winning programs and services, was acquired by beBetter Networks in June 2005. Gary, a popular speaker and writer, recently received the "Innovator Award" from CDHC Solutions Magazine for his consulting work on client programs.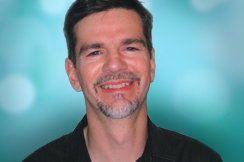 Greg Juhn
SVP Product Strategy and Marketing
Greg oversees the company's product marketing, strategy, and development. He joined beBetter in 2010 to help bring our next-generation solutions to market, drawing on his extensive experience in employee engagement, consumer health, and online technologies.

Prior to joining our team, Greg was Senior Vice President of Product Strategy for A.D.A.M., Inc. (Nasdaq: ADAM), where he oversaw the product strategy, marketing, and development of health and benefits solutions for the employer market, and consumer health information solutions for the healthcare market. In this role, he spearheaded the development of A.D.A.M's entire product line, and was the driving force behind A.D.A.M.'s new mobile health and wellness applications.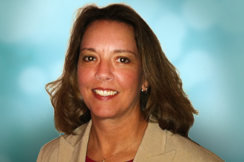 Meredith Nienkamp
SVP Client Experience
Meredith manages various aspects that ensure our client experience is world-class, including implementations, client support, business requirements and processes. Meredith joined beBetter in 2011 and brings over 19 years experience in the health education, HIT, and SME industries.

She was previously the Vice President of Operations for A.D.A.M., Inc. and held various senior management roles in areas of agile development, Web/UI design, project management, business process and analysis, client service, software development, quality assurance, and medical media development. During her tenure at A.D.A.M., she was instrumental in leading teams to building award-winning software products and Internet applications for the education, consumer, healthcare, and employer markets.